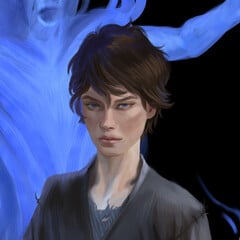 Suzanne Helmigh
Principle Art director @ Ghostfire Gaming.
Geertruidenberg, Netherlands
Summary
Find my illustrated novel (Caldyra)over here: https://www.caldyra.com/
Currently employed as Principal Art director at Ghostfire Gaming.
I started working as a concept artist in 2010 for studios such as: Sony Guerrilla, Mood, Full Fat, Dreamfire games.
I worked as a freelance illustrator for clients such as: Riot, Wizards of the Coast (MTG and D&D )Adobe, Valve, Paizo, HBO, Cryptozoic, Square Enix, LEGO, Warner Bros. Sophisticated Games.
Skills
Art Direction
Concept Art
Illustration
Storyboarding
World Building
Character Design
Storytelling
Prop Design
Creature Design
Clothing Design
Weapon Design
Anatomy
Software proficiency
Productions
Board & Card Games

Dungeons & Dragons

Year

2020

Role

illustrator

Company

Wizards of the Coast

Board & Card Games

Magic the Gathering.

Year

2018

Role

Illustrator

Company

Wizards of the coast

Video Game

Horizon Zero Dawn

Year

2017

Role

character concept artist

Company

Sony Guerrilla